One of the many challenges with which we have had to grapple over the last few months, as the COVID-19 pandemic has upended our health-care systems, economies, and daily lives, is finding new ways to stay connected. For many individuals and organizations, that has meant rethinking how they communicate. Project Syndicate is no exception.
Before the pandemic, PS's tech and digital teams were already updating their system for delivering updates, reminders, and notifications to readers. But never did they anticipate that the system would face a test like COVID-19. As the crisis unfolded, PS raced to publish more content, introduce new verticals, and create topical newsletters. We needed to make sure that our new notification system could keep up.
In this edition of How We Built This, we will discuss how our tech team got PS's on- and offsite messaging system battle-ready – in the midst of battle.
We built the messaging system as a new module of Flowli, the publishing platform that powers project-syndicate.org. That kept activities centralized: the editorial team can see draft, scheduled, and published content, and the digital team can access reader and author databases and an analytics dashboard (to inform marketing decisions), all in one place.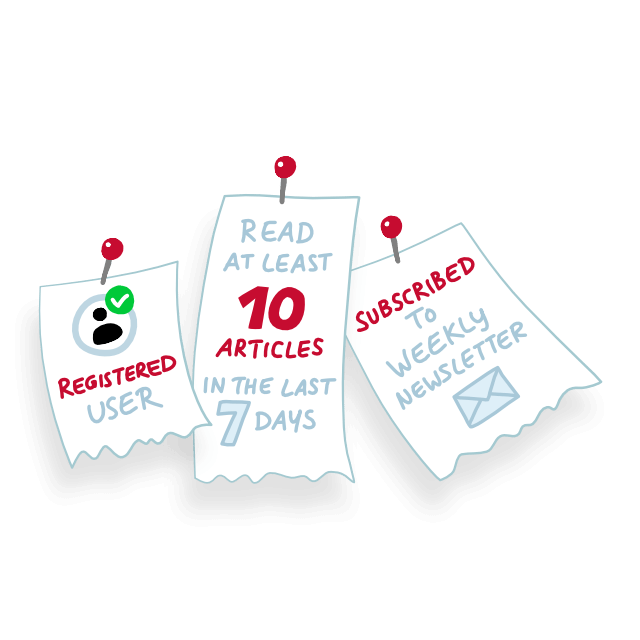 We based the messaging system's functionality on a few core principles, such as the ability to recognize user behavior, target multiple user groups, and control message timing and frequency. PS can assemble message recipients according to author or topic preferences, purchasing behavior, page visits, time on site, and more. We built an interface for establishing and tracking these parameters, which made it easy to create new groups as needed.
This functionality proved essential when PS launched a newsletter focused on COVID-19's economic and political consequences. Our tech team quickly created relevant parameters and user groups, so that onsite messages would reach the readers who were most likely to be interested in the new offering.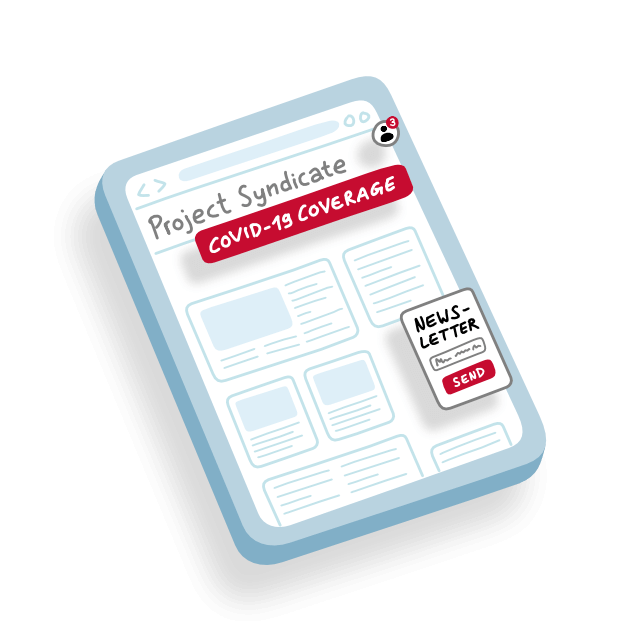 Messages could be set to display a single time, or on an ongoing schedule, further increasing the system's efficiency for PS's small and nimble digital team. They can also be shaped automatically by user behavior. For example, if a reader makes a purchase, they will no longer see that snazzy pop-up message imploring them to join a subscriber community dedicated to achieving the publication's mission. More generally, the system aims to combat message fatigue, such as by recognizing how many times a user has clicked or limiting the number of times a popup displays during each session.
Beyond onsite messaging, we have been improving Project Syndicate's email messaging capabilities. Though Flowli supports its own email functionality, similar to what you would find in any third-party client, it can also be integrated with messaging services publishers are already using, such as SendGrid or, in PS's case, MailChimp.
So while PS continues to use MailChimp as its primary newsletter solution, all newsletter signups are managed through Flowli. That way, users can set and adjust their preferences directly on the website; the PS team can more easily maintain and protect user data; and promotions can be tailored more precisely. Newsletter-signup and subscription drives, for example, now reflect readers' existing subscriptions.
Ultimately, all of this is about ensuring that PS is well-equipped to adapt to changing user needs. In this sense, the messaging system complements other key pandemic-driven changes. For example, the organization has adjusted its paywall, in order to give all readers access to essential crisis-related ideas and analyses during this turbulent time.
But the new messaging system is also critical to PS's own future. As the COVID-19 crisis places the organization under growing financial strain, it has enabled PS to direct its fundraising campaigns toward those who are most likely to be in a position to offer support. In this difficult moment, that could make all the difference.