How to stay connected is one of the many things we have had to grapple with over the last few months, as COVID-19 has upended our health care systems, our economies, and our daily lives. It's making us rethink how we communicate.
Even before the pandemic, the tech and digital teams at Project Syndicate had started implementing new ways to better message readers with important updates, reminders, and notifications. COVID-19 tested the new system like nothing we could've anticipated. As the pandemic races through our societies PS, along with many publications, has increased the amount of content it publishes, offered new verticals, and created additional newsletters for readers to better make sense of the growing uncertainty in their lives. We needed to make sure the new messaging system to notify and guide readers through this period could keep up.
In this edition of How We Built This, we'll discuss how our tech team adjusted and battle-equipped Project Syndicate's on-and-offsite messaging system while coping with the new demands of COVID-19.
Like much of what powers project-syndicate.org, we built the messaging system as a new module of Flowli, Project Syndicate's publishing platform. This helped create a centralized program where the editorial team can see all published, draft, and scheduled content, and the digital team can access reader and author databases and an analytics dashboard to better inform marketing decisions.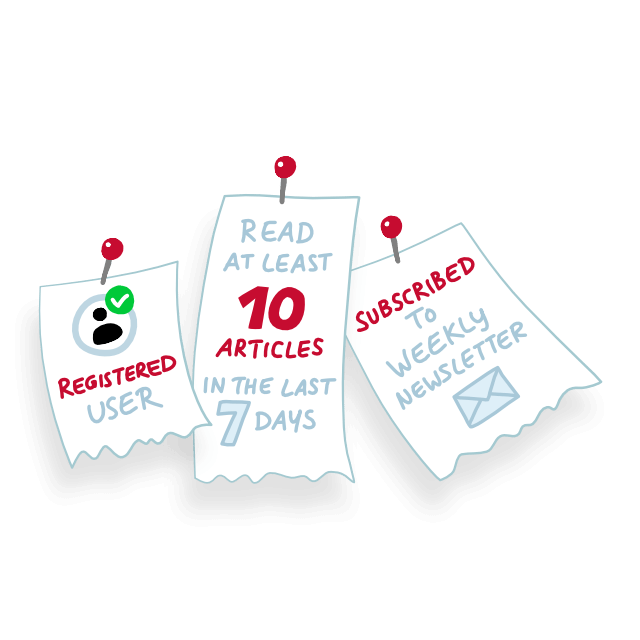 We structured the functionality of messaging around a few core principles, including the ability to target multiple user groups, schedule, and recognize user behavior. Groups can be created based on whether a reader is logged in, by their author or topic preferences, purchasing behavior, page visits, time on site, and more. We also created an interface to easily establish and track these parameters, which increased the flexibility to create new groups as global events and the news cycle demanded.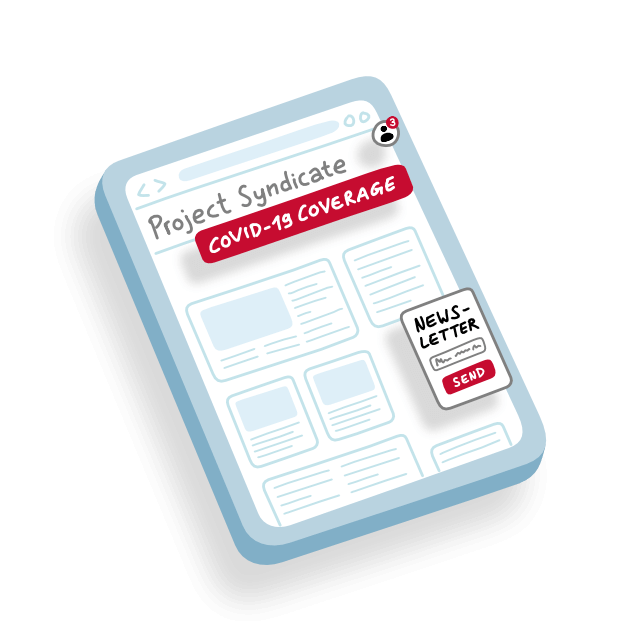 For example, Project Syndicate recently launched a newsletter focused on the economic and political consequences of COVID-19. Our tech team quickly built relevant parameters and user groups so that onsite messages would reach readers most likely to show an interest in the new offering. Messages can also be set to display a single time, or on an ongoing schedule, further increasing the efficiency of the system for Project Syndicate's small and nimble digital team.
Other features we built into the system include automatic updates dependent on user behavior. If a reader made a purchase, for example, they would no longer see that snazzy pop-up message imploring them to join a subscriber community dedicated to achieving the publication's mission. And in a whack-a-mole world scarred by pops up and their corresponding ad blockers, we made sure to build in further responses to user behavior to combat message fatigue, like acknowledgement of clicks or limiting the display-per-user session.
Much of what we just described is in reference to messaging capabilities on the website. We also spent time increasing those offsite, through email messaging. Though our designers built Flowli to include its own email functionality similar to what you would find in any third-party client, we're also able to integrate with those publishers are likely already familiar with, like MailChimp, SendGrid, and others.
And while Project Syndicate continues to use MailChimp as its primary newsletter solution, we moved all newsletter sign ups directly to Flowli, to better manage them there. Not only is it easier to maintain and protect user data, but also allows readers to set and adjust their preferences on the website itself. Hosting these signups further expands our options to personalize messages and deliver content to those most likely to engage with it. With newsletter signup drives, for example, PS can now tailor promotions to individual readers. The same is also true for campaigns encouraging readers to subscribe.
The digital team at Project Syndicate is learning how to use our new messaging tools while navigating a stressful and uncertain future. That means considering what our readers need now, like access to content that would ordinarily be behind a paywall. Removing these barriers allows all readers access to the issues and ideas reshaping our world.
At the same time, Project Syndicate, like many organizations, faces growing financial strain as the pandemic continues. The digital team is responding with new tactics that both highlight the need to fulfill the publication's mission and ensure its continuation. That includes using the new messaging system to better target and reach those that may be in a position to offer support. At this time, that ability could make all the difference.